Ask, Whey Powder, Spray, UA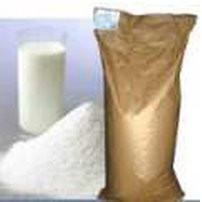 Meta Description:
Odessa, Ukraine
Full Description:
The SELLER are ready to offer/ SCO, negotiate terms of the contract to sell, supply, transfer commodities and are looking for Buyer which ready to buy/ LOI, purchase and receive commodity. Quality and Quantity of the goods are final at loading based on quality certificate issued by FOSFA inspection company ordered and paid by seller.

Spray Demineralized Whey Powder D40%

Chemical Characteristics
Milk fat max 1.5%
Moisture max. 4,0%
Protein min. 11 %
Ash approx. 6%
Lactose approx. 60-65%
Solubility max. 1.5 ml

Physical Characteristics
Taste / flavour sweet, free from off-flavours
Colour white to yellow
Scorched particles disc B or better
Titratable acidity max. 0.17%

Microbiological Characteristics
Total plate count max. 50 000 / g
Coliforms absent in 0,1 g
Salmonella absent in 25 g
Radiation max. 50 bq/kg

Packing 25 kg net weight, 3 or 4 ply paper bags with a polyinnerliner, heat sealed.
Shipment by 20'or 40 FCLS.

Payment 100% Cash Against Documents (INCASSO bank to bank) or Letter of Credit at sight or Cash Against Fax Documents (10/90). against the set of the original shipping documents:
1. Full set 3/3 Bill of Lading;
2. Commercial Invoice.
3. Certificate of quality and quantity;
4. Certificate of Origin;
5. Fumigation Certificate;
6. Phytosanitary Certificate.
7. Packing list;

Please send order for CFR delivery
E-mail:
This email address is being protected from spambots. You need JavaScript enabled to view it.
1, Kanatna str., 65001, Odessa, Ukraine
If you have any questions, please get in contact with us.
Comments powered by

Disqus
Contact Author