Oat Flakes, Offer, GL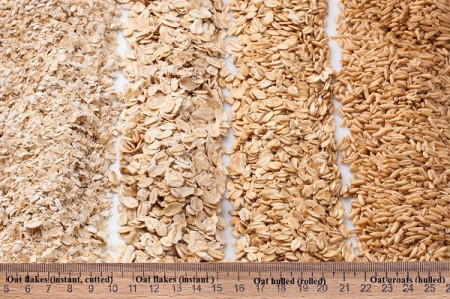 Full Description:
SUBJECT OF THE SOFT CORPORATE OFFER (SCO). The SELLER undertakes to supply and transfer to the RWA BUYER, and the BUYER undertakes to accept the Goods and to pay it on the terms of the present SCO. Title of goods. Notwithstanding delivery of or the passing of risk in the goods to Buyers or any rule, regulation or provision to the contrary, title of goods shall not pass to the buyers until sellers have received payment of their invoice value in full in accordance with the terms of this SCO.

Fast cooking cereals (No cooking need, just add hot water/milk); Shelf live 12 month; Price FCA/ FOB USD per Unit

100% white oats; Cooking time 3-5 min
400 g. polypropylene bags 0.36 FCA 0.39 FOB
400 g. polypropylene bags 0.38 FCA 0.41 FOB
400 g. paper bags 0.46 FCA 0.49 FOB
400 g. carton box 0.59 FCA 0.62 FOB
800 g. carton 0.94 FCA 1.00 FOB

100% instant oats; Cooking time 1 min;
400 g. polypropylene bags 0.45 FCA 0.48 FOB
400 g. paper bags 0.53 FCA 0.56 FOB
400 g. carton box 0.65 FCA 0.68 FOB
800 g. carton 1.07 FCA 1.13 FOB

100% Fitness oats; Cooking time 2 min;
400 g. polypropylene bags 0.50 FCA 0.53 FOB
400 g. paper bags 0.58 FCA 0.61 FOB
400 g. carton box 0.71 FCA 0.74 FOB
800 g. carton 1.13 FCA 1.18 FOB
Quality in accordance the following specification:
Moisture max 13%
Purity min 99.5%
Mineral admixture max 0,03%
Goods to be sound, loyal and merchantable free from alive insects and foreign sm
Date of delivery corresponds to date of B/Ls.
- by SWIFT by TT - 40% down-payment and balance 60% 3 days before of loading;
- by Letter of Credit at sight issued or confirmed by first class European or US banks. Buyer has to provide copy of past LC to us for review by our bank, financial and legal departments before as we accept LC. Country of destination of cargo has to be free from financial sanction); 4x40' fcls with oats is minimum order.
Minimum order: 1x40 ft. container
Logo: branded packages. Custom labels are available per customer's request (additional charges may apply).

All other terms, conditions and rules, not in contradiction with the above contained in GAFTA 88 and GAFTA 125 of which the parties admit that they have knowledge and notice, apply to this transaction. The parties undertake not to reduce at execution of the Present SCO cooperation to observance only requirements containing by the Present SCO, to support business contacts and to take all necessary measures for maintenance of efficiency and development of commercial communications.
Please send BID by email or form below. In case you are looking for different commodities, destination, packing, quality please do not hesitate to contact us.
E-mail:
This email address is being protected from spambots. You need JavaScript enabled to view it.
If you have any questions, please get in contact with us.
Comments powered by

Disqus
Contact Author