Sunflower Kernels, Bakery, Offer, EC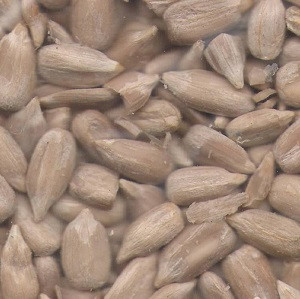 Meta Description:
Bulgaria
Full Description:
The SELLER are ready to offer/ SCO, negotiate terms of the contract to sell, supply, transfer commodities and are looking for Buyer which ready to buy/ LOI, purchase and receive commodity.
Hulled sunflower seed kernels, code the UCC FEA 1206009100
Quality of goods final at loading place

Product name: Hulled sunflower kernels
Grade: Bakery
Origin: Ukraine
Color: Gray to white
Flavor: Typical

Physical attributes:
Purity: Min. 99.95 %
Impurities: 0.05%
Broken kernels: Max. 8.0 %
Moisture: Max. 8%
Semi shelled kernels: Max.0.5%
Free from glass, wood, stones, metal
Damage and seed with untypical color 1.5 % max

Microbiological Analysis:
Does the product include GMO: Negative
Pathogens: Negative
Salmonella in 25 g: Negative
E.coli in 1 g: Negative
Pesticides: In conformity with national and EU rules
Aflatoxin: In conformity with national and EU rules
Heavy metals
Cadmium < 0,1mg/kg
Lead < 0,1mg/kg
This product is packed in multi-wall paper bags of 25kg ±0.2 kg on wooden pallets.
Payment: CAFD (20/80)/ CAD/ LC at sight

Each shipped Consignment of goods is to be accompanied by the set of the original documents as follows:
1. Full set 3/3 Shipped on board B/L issued to order and marked Freight prepaid;
2. Signed Commercial Invoice.
3. Certificate of quantity and quality;
4. Certificate of Origin issues by the local Chamber of Commerce and Industry;
5. Fumigation Certificate by relevant authority;
6. Phytosanitary Certificate issued by official authority.
7. Signed Packing list;
Quality and Quantity of the goods are final at loading based on quality certificate issued by FOSFA inspection company ordered and paid by seller.
Please advise your demands on CFR Basis by e-mail or contact form below
E-mail:
This email address is being protected from spambots. You need JavaScript enabled to view it.
1, Kanatna str., 65001, Odessa, Ukraine
If you have any questions, please get in contact with us.
Comments powered by

Disqus
Contact Author