Ask, Sugar, ICUMSA, BRA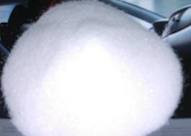 Full Description:
RAW BROWN SUGAR CANE – ICUMSA: Color 800 / 1200 ICUMSA attenuation index units (method 10-1978)
Polarity: at 20 Degrees Centigrade: 97.5% minimum
Sulphated Ash Content: 0.14% to 0.25% maximum by weight Moisture: 0.06% to 0.25% maximum by weight Solubility: 97% Dry & free flowing.
Granulometry: 1.00 to 1.5 am/mm
Magnetic Particles: 4 mg/kg
SO2: 70 mg/kg.
Radiation: Normal without presence of cesium or iodine
Smell: Free of any smell.
Reducing Sugar: 0.010% maximum in dry mass Max AS: 1 P.P.M.
Color: Golden Brown.

WHITE CRYSTAL SUGAR CANE – ICUMSA 150
Color: Sparkling white maximum 150 icumsa attenuation units (ICUMSA METHOD No. 4/1978)
Polarization: 99.7% Minimum at 20 Degrees Centigrade Solubility: 100% DRT/free fine flowing
Moisture: 0.08% Maximum on dry weight basis Ash Content: 0.08% Maximum by electrical conduct Granulation: Fine Standard
Substance: Structure white crystalline
Magnetic Particle: 4 Max mg/kg
Radiation: Within international acceptable limits Reducing Sugar: 0.05% Maximum by

WHITE REFINED SUGAR CANE – ICUMSA 45 MAX
COLOR: SPARKLING WHITE MAXIMUM 45 ICUMSA ATTENUATION UNITS (ICUMSA METHOD N? 4/1978)
POLARIZATION: 99.80%MINIMUM AT 20 DEG. CENTIGRADE SOLUBILITY: 100% DRT/FREE FINE FLOWING MOUISTURE: 0.04% MAXIMUM ON DRY WEIGHT BASIS
ASH CONTENT: 0.04% MAXIMUM BY ELECTRICAL CONDUCT
GRANULATION: FINE STANDARD SUBSTANCE: SOLID CRYSTAL MAGNETIC PARTICLE: 4 MAX MG/KG
RADIATION: NORMAL LEVELS CERTIFIED REDUCING SUGAR: 0.05% MAXIMUM BY
ANNUAL CONTRACT
Monthly Shipments (MT) Total Quantity (MT) Price per MT
12,500 x 12 months 150,000 $540



E-mail:
This email address is being protected from spambots. You need JavaScript enabled to view it.
1, Kanatna str., 65001, Odessa, Ukraine
If you have any questions, please get in contact with us.
Comments powered by

Disqus
Contact Author