Coriander Seeds, Offer, EC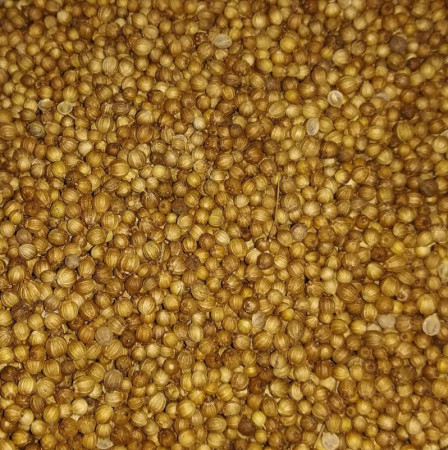 Meta Description:
Nhava Sheva, India
Full Description:
The SELLER are ready to offer/ SCO, negotiate terms of the contract to sell, supply, transfer commodities and are looking for Buyer which ready to buy/ LOI, purchase and receive commodity. Quality and Quantity of the goods are final at loading based on quality certificate issued by GAFTA inspection company ordered and paid by seller.

We offer best quality romanian coriander seeds crop 2016
Quality: Moisture 8-10%
Color: brown-yellow color
Very good aromatic properties
Purity: max 99.5%
Max split 1-3%
Price $750/MT CFR Karachi-Packistan, Mundra-India, Felixstowe-UK , Colombo - SriLanka also Indonesia and Malaisya , Ashdod-Israel, Aqaba-Jordan.
If you want price for Europe , need to know destination

For 25 kg bags : 23,000 MT / 920 bags per container 40ft.

We are a company from Romania established in 1995 and dealing with coriander whole and split. We have our coriander factory .

Standard set of shipimg documents provided by the Seller:
1. Invoice manuall signed and stamped by the Seller
2. Packimg list manually signed and stamped by the Seller
3. Full set Bill of Landing ( 3/3 )
4. Phytosanitary certificate
5. Note weighing

Payment terms
1. LC 100% irevocable at sigh
2. Depozit 15% and 100% CAD
3. Advance 15% and balance 85% CAFD

Please send order for CFR delivery

E-mail:
This email address is being protected from spambots. You need JavaScript enabled to view it.
1, Kanatna str., 65001, Odessa, Ukraine
If you have any questions, please get in contact with us.
Comments powered by

Disqus
Contact Author