Hemp Seeds, Buy, EC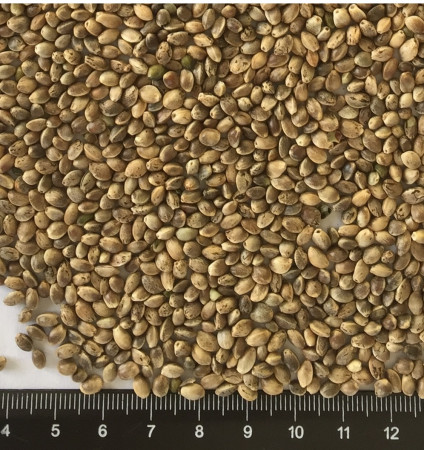 Meta Description:
Buyer demands for Seller to offer Hemp Seeds quality: Moisture max. 9% Purity – min. 98%
Full Description:
The Buyer are ready for negotiation of contract to buy, purchase and receive commodity. Quality and Quantity of the goods are final at loading based on quality certificate issued by GAFTA IFIA member inspection company ordered and paid by seller.
Hemp Seeds quality:
Moisture – max. 9%
Purity – min. 98%
Sound and fair merchantable
Free from abnormal smell.
Payment is CADF (Cash Against Documents by Fax/ e-mail scanned ) against presentation the shipping documents:
Bills of Lading;
Certificate of origin/ EUR1;
Phytosanitary certificate;
Fumigation certificate;
Certificate of quantity and quality;
Certificate of clearness of containers;
Packing list;

All other terms, conditions and rules, not in contradiction with the above contained in FOSFA, Incoterms 2010 of which the parties admit that they have knowledge.

Quality, Quantity, Terms and Prices are subject to change without notice, prices valid for limited time only or until stock lasts.
For latest goods, price, specification, procedure and payment terms please send inquiry by Contact Form below
E-mail:
This email address is being protected from spambots. You need JavaScript enabled to view it.
If you have any questions, please get in contact with us.
Comments powered by

Disqus
Contact Author