Ask, Soybeans, Hilum, BRA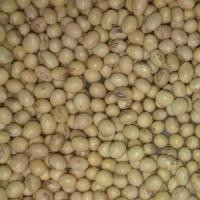 Full Description:
The SELLER are ready to offer/ SCO, negotiate terms of the contract to sell, supply, transfer commodities and are looking for Buyer which ready to buy/ LOI, purchase and receive commodity. Quality and Quantity of the goods are final at loading based on quality certificate issued by FOSFA inspection company ordered and paid by seller.

Quality of SOYBEAN #1 GMO Free– High Protein for Tofu/Soymilk, Crop 2016
Light Hilum, Caliber 8mm
Moisture max 12%
Damaged beans max 2%
Damaged by heat max 0.2%
Foreign matter max 1%
Broken/Splits max 2%
Admixture max 1%
Protein 48%+ (dry basis)
Oil content 25%+
If you have any firm demand , with volume and target price , please let me know, so I will try to convince seller to accept CFR Basis
E-mail:
This email address is being protected from spambots. You need JavaScript enabled to view it.
1, Kanatna str., Odessa, Ukraine
If you have any questions, please get in contact with us.
Comments powered by

Disqus
Contact Author